Welcome to
Hoteles Desconecta2
Disconnecting as an experience
The first project of Hoteles Desconecta2 is a boutique, five-star hotel in the surroundings of Monesterio (Badajoz) and a pioneering force in luxury tourism in this idyllic natural location.
The building is totally integrated in its natural environment and is distributed across 1,000 square metres, including 30 hectares of open space. The hotel itself is a luxurious building, with just 9 rooms and ideally suited to all kinds of events, such as lunches, weddings, conventions, business meets, or simply to spend an unforgettable holiday in a unique and natural location.
The building was created by the architectural studio T10, and the decoration and minute attention to detail was carried out by the hotel's owners, Laura Morillo and Sam Brocal.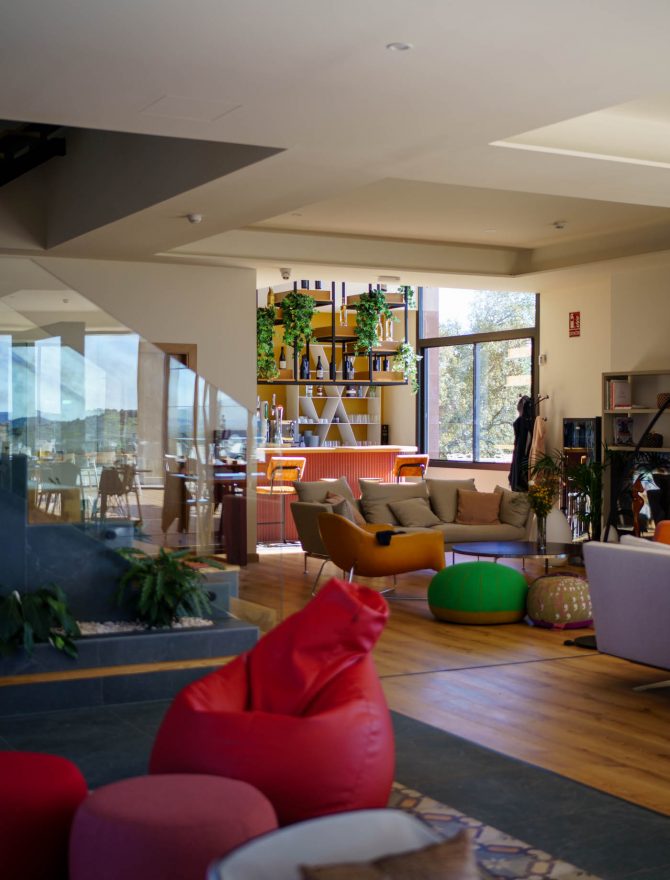 Disconnect in nature
A place to reconnect
Hoteles Desconecta2 is a perfect place to relax and reconnect with yourself, enjoying spaces that resound with the highest quality and comfort. And all of it delivered in a 100% sustainable and environmentally respectful way.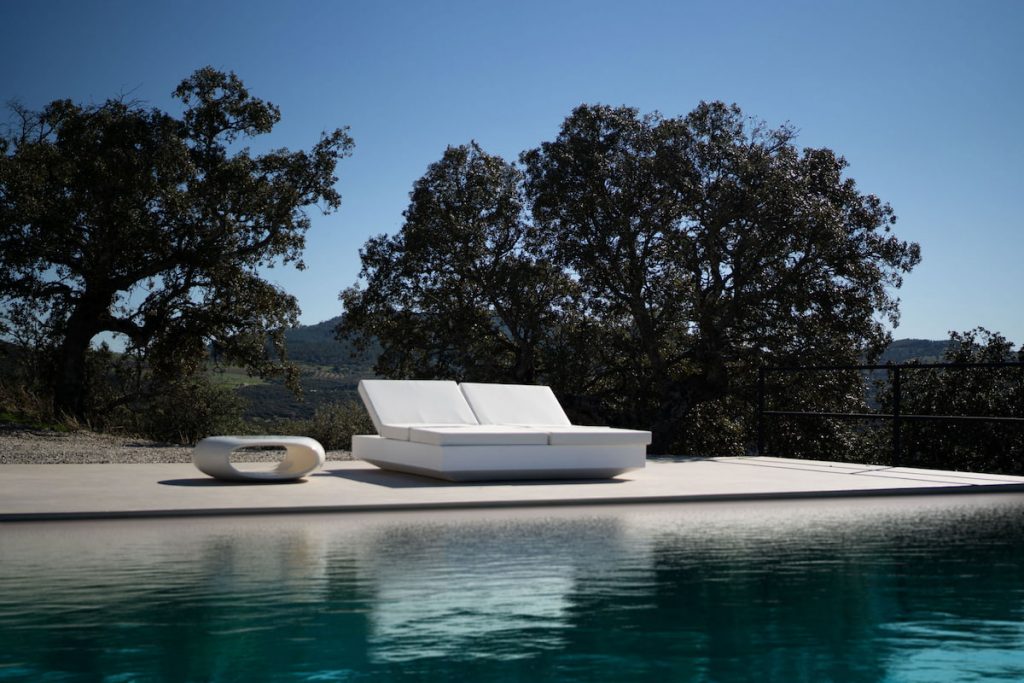 A new type of hotel
Innovation in nature
Hoteles Desconecta2 is a new type of luxury hotel in which, as well as lodgings and cuisine of the highest caliber, guests can enjoy all the commodities they need in order to contribute towards their physical and emotional wellbeing, as well as towards their personal growth.
Our project constitutes a clear innovation within the tourism sector, creating completely personalized experiences, with different activities for different guests. At the same time, we respect the unique and natural environment that surrounds us in this quality and environmentally sustainable project.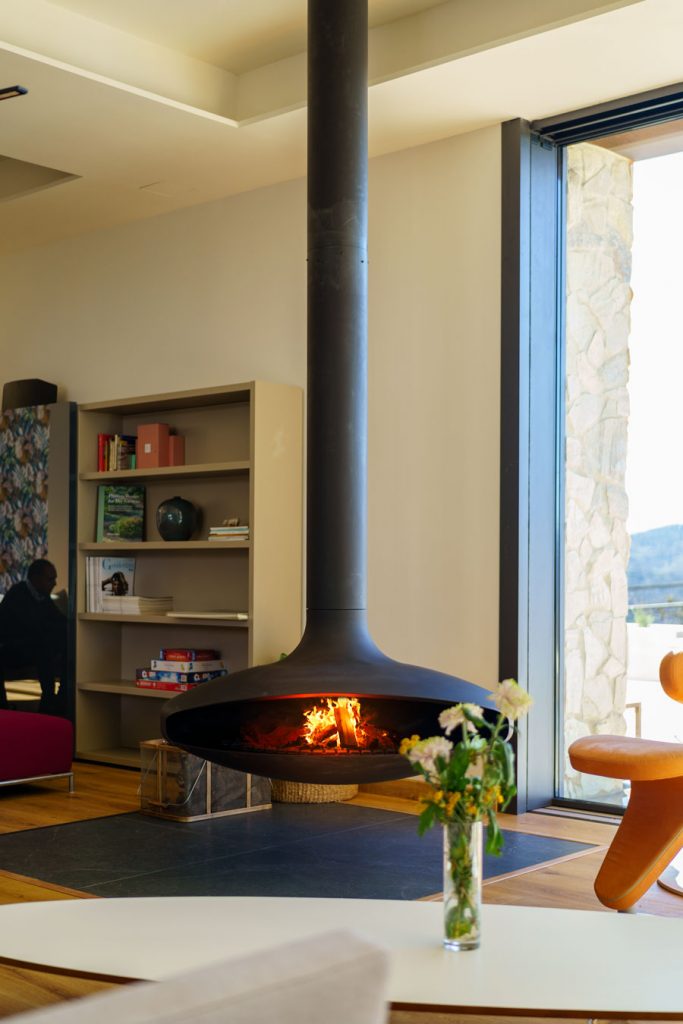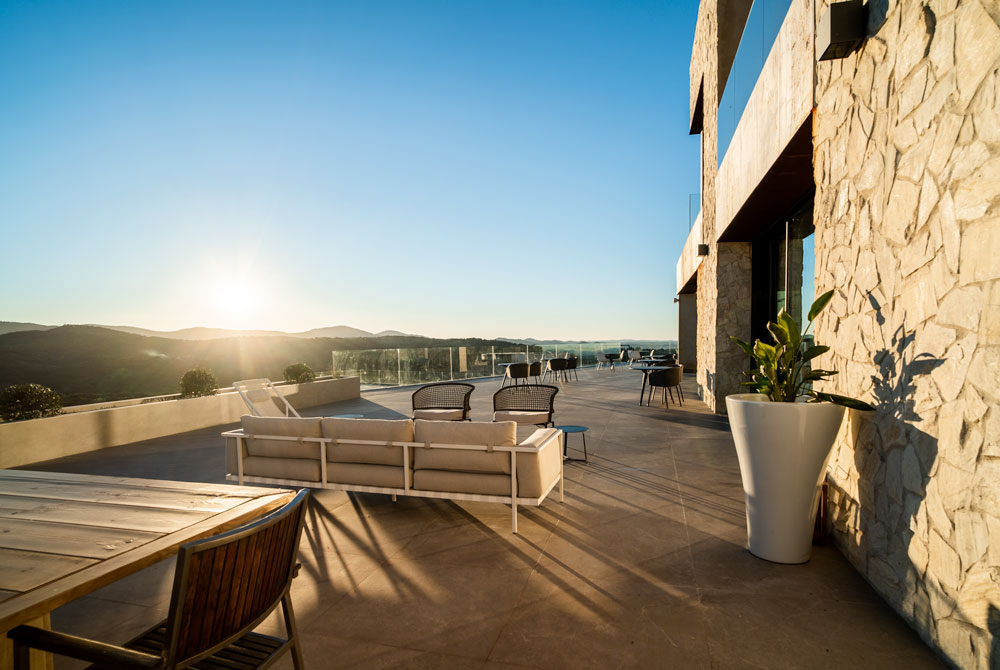 Our values
A place to find oneself
Quality

Wellbeing

Innovation

Sustainability
Excellence
The search for maximum quality is present in all the details of the hotel, from customer service to gastronomy, architecture, decoration, cleaning, amenities, textiles, etc.
Quality relaxation
Each guest will find themselves in an environment that includes everything they need for high-quality relaxation, complemented with sporting activities, leisure, and food.
Your own spot in a natural paradise
Hoteles Desconecta2 is located in the region of Tentudía with spectacular views of the reservoir that shares the same name. It is an authentic natural paradise in which to relax, to live unforgettable experiences, or to enjoy the exquisite gastronomic offerings.
Innovation
Hoteles Desconecta2 represents a new and innovative concept and a completely pioneering project in rural tourism, leading the trend in the touristic sector.
Personalized experiences
Along with quality, luxury is achieved through the maximum personalization of an experience. To this end, there are as many ways to disconnect as there are rooms in the hotel.
Security
The space fully guarantees the security of its guests, both in terms of health and privacy.